---
Edmonton's source for traditional Brazilian Martial Art, Music, and Dance
Welcome to the Capoeira Academy, your source for all things Brazil in Edmonton and Red Deer.  Capoeira is the traditional martial art of Brazil, and The Capoeira Academy is an affiliate of the Associaçäo de Capoeira Mestre Bimba in Salvador, Bahia, Brazil – the first and oldest Capoeira academy in the world. We have been playing and training in Edmonton since 1998. Drop by anytime; we're open to play, train, or just watch!
We offer classes in Capoeira and traditional Brazilian music and dance for all ages.  Come try out one of our classes, or contact us if you would like us to come to you for a workshop.  We have academies located in Edmonton and Red Deer, and are available to travel throughout Alberta and Saskatchewan.
We are also available to meet your entertainment needs, providing high energy shows including acrobatics, martial arts, dance, live music and drumming, samba, afro-brazilian dance, and more!!  Contact us for more information.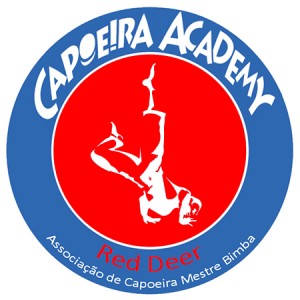 BATIZADO October 2017
Please scroll to the end of our products page to register for the Batizado.